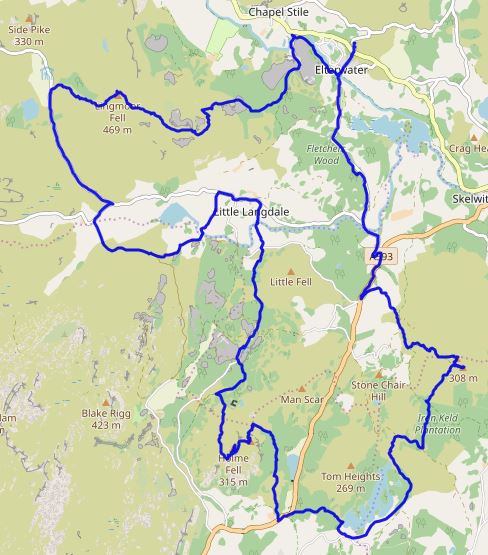 When I booked a long weekend away in Ambleside in February, I was expecting to be walking in freezing temperatures and possibly snow with some lovely scenic photos and videos. So, it was quite a surprise then to be walking up hills in a tshirt and wishing I had brought shorts as well, there would be no snow in sight. Today's walk would be 3 relatively easy hills with quite long distances between them starting in Elterwater near Ambleside. I designed this walk to climb 3 of the Wainwrights that I had left to do in this area. I parked my car up in the free car park just outside the village and headed through it to start my walk.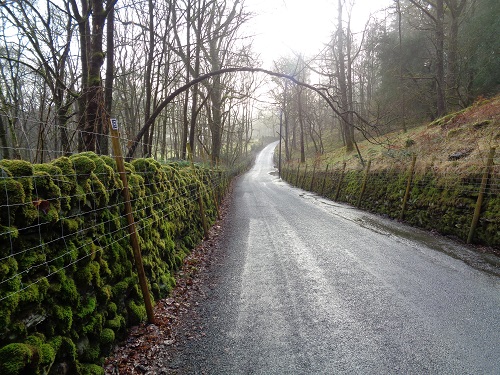 The start of it saw me walking down a narrow but quiet country road until a path took me beside it for a while but soon after I was back on the road again. I was on it a while before I joined a busier but wider road and had to move to the side often to let cars past.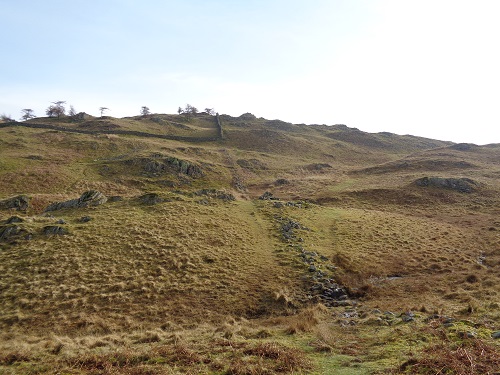 I wasn't on it that long however before I left it and started walking up a path and into open land, the path gently climbed upwards, sometimes disappearing but the general idea was to head towards a gate in the stone wall. I could see above me on the hill a trig point so I guessed that was the top of my first hill (Black Fell) and good paths soon took me to it. I was surprised how dry the paths had been so far.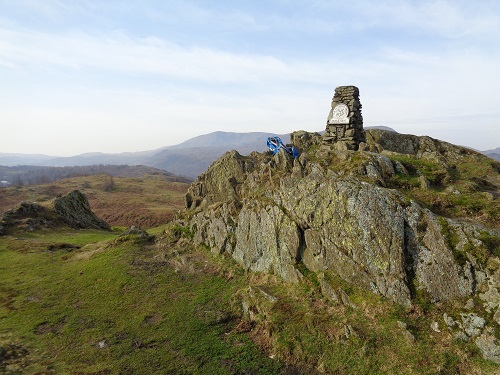 Good views were had at the trip point but a cairn not far from it would appear to be the summit even though it was lower. Visibility was good all around and I tried to name the surrounding hills, probably getting them all wrong. So far I hadn't seen anyone but once I headed downwards from the hill on a nice track, many people started to appear of all ages and dogs, I guessed then that a car park was not far away and I was right.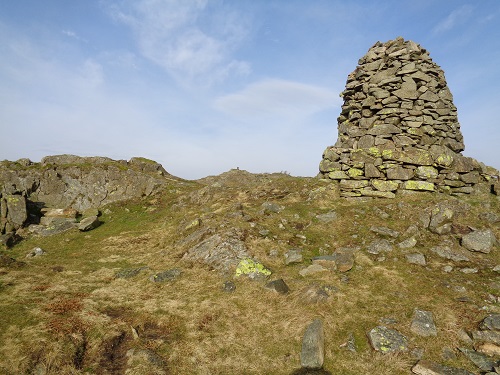 I soon came to a small lake called Tarn Hawse and started to walk around it. A couple of years before, I had walked on the other side of it when I walked the Cumbria Way ( Read about my Cumbria Way walk here ). It's a very pretty place, especially in the sunshine, good paths and very popular especially today on a school holiday. I had a pleasant walk around it before I left it behind and all the people and headed down through woodland past a waterfall and eventually to another car park and a path beside the road before I crossed it.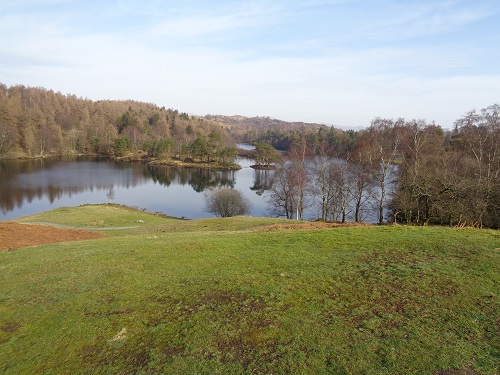 A gentle climb followed up through some trees and soon I was just below the summit of Holme Fell and around it slightly before doubling back a bit to the summit where I had my lunch and enjoyed the views across towards Black Fell where I'd been earlier on. It was lovely to sit in the warmth and relax but I still had a long way to go.
The descent was fairly gentle although the narrow path disappeared a few times before it got wider, the views across the valley ahead were pretty. I then readed Hodge Close Quarry, a huge hole in the ground where slate mining once took place, it's now popular with climbers and also divers. I continued onwards and reached a country lane at Little Langdale and passed a busy little pub, many people enjoying a drink outside in lovely weather. The country lane went on for a little while then stopped at a farm, at which point I walked across a field down to Slaters Bridge and crossed it then followed a stony track. Soon I reached a small bench and had a break.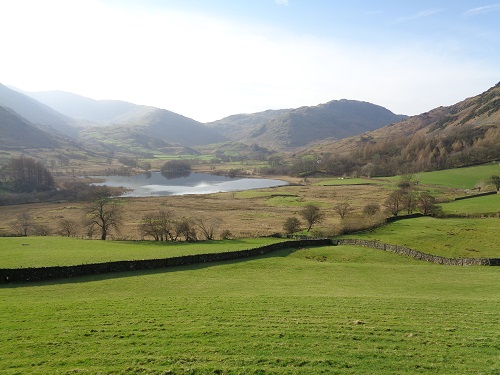 A longish but gentle walk followed until I reached the Wrynose Pass road for a little while before reaching a junction and turning left, this road eventually leads to Dungeon Ghyll and then onwards to Elterwater and beyond. The road climbed quite steeply for a while but gave lovely views ahead of the Langdale Pikes before I cut off it and headed uphill towards Lingmoor Fell. It was quite steep but the paths were good and I knew it wasn't going to be too long as it's not the biggest hill in the Lakes. Eventually the path levelled off a little and I soon reached the summit which was over a fence.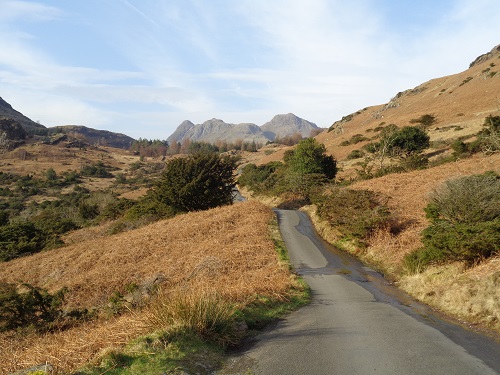 When I reached the summit I then felt the wind for the first time in ages and it had got colder so the fleece went back on. The path from the summit was quite gentle downhill for a while but thankfully not that soggy. I soon saw Chapel Stile in the distance and it wasn't too long before I reached a quarry road which took me down through the quarry to the village and took a slight detour to visit the shop before retracing my steps and the short distance along a road to Elterwater and the car park where my walk started over 7 hours earlier.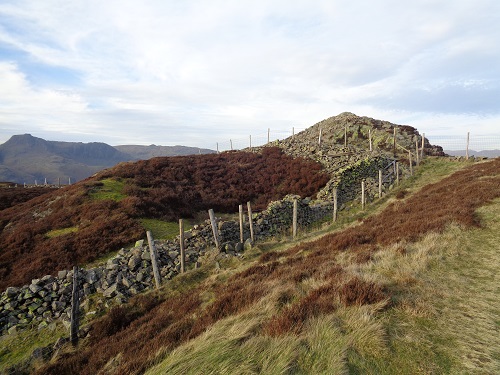 It was a long distance today but the walk was better than I had expected, the weather was fantastic for February and the paths mainly dry rather than splashing about in soggy and muddy conditions. 3 more unclimbed Wainwrights were ticked off the list and a thoroughly nice way to start a four day walking holiday in Ambleside.