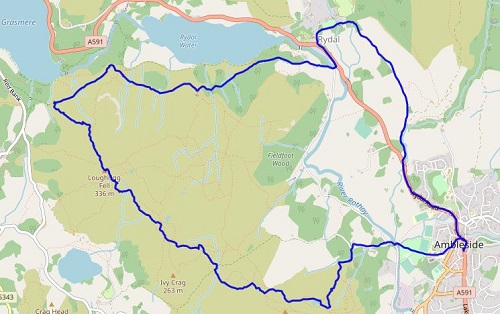 If you want a short but rewarding walk from Ambleside, then this could be ideal. It's a 7 mile circular walk from the town centre and if the weather is good you'll get great views of the Fairfield range of hills above Ambleside plus many other further away hills from Loughrigg Terrace which gently ascends on a good path and then the Coniston fells once you reach the summit.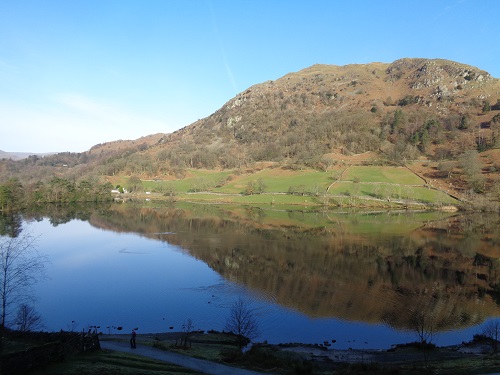 It was a bit misty when I woke up but the sun soon burnt through it leaving a lovely sunny morning. I picked up some lunch and headed through the quiet village, it wouldn't be as quiet on my return. A short walk beside the road took me to the turn off to the Rydal estate and a lovely gentle track which eventually reached the church and the main road which I soon crossed and then over a nice bridge.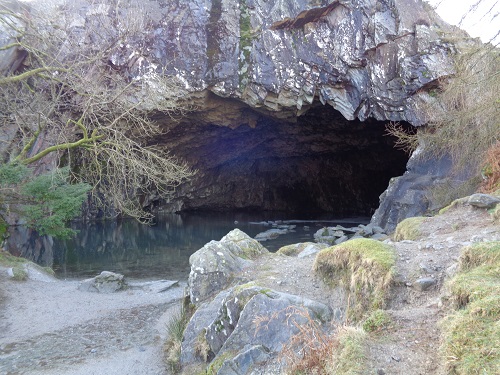 It was quite busy here with cars parked and people walking, jogging and cycling as it's a low level route to Grasmere. The road gained height before I left it and followed a track which eventually reached caves. The view over Rydal Water towards the hills I had walked the previous day walking the Fairfield Horseshoe were fantastic in the sunshine and the path (loughrigg Terrace) gained height gradually.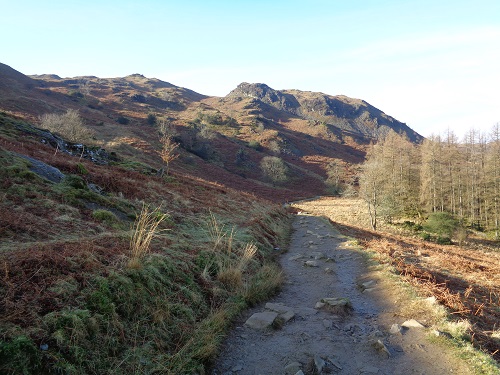 As I got higher, Grasmere came into view over the other side of Grasmere Lake and many people were down below me walking around it. I will walk it one day when it's wet and I'm looking for a gentle walk. Soon I neared the point where I would leave the track and head upwards so I had a break and a sit down on a bench beside the cut off and enjoyed the views.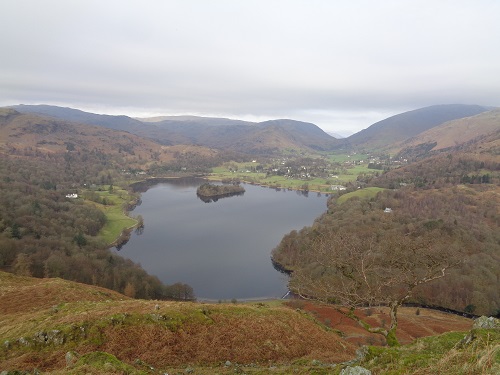 As I started to climb I realised that the sun had gone behind clouds which meant it cooled down a bit but it also meant cloudy scenery. It's not a long climb to the summit from the main path and it's quite a good path, quite rocky and plenty steps. I kept stopping for a breath to take in the views behind me. The noise of the traffic on the main road was quite loud but once I reached a point, the path levelled out a lot and the noise of the traffic was gone. The summit now could be seen not far away.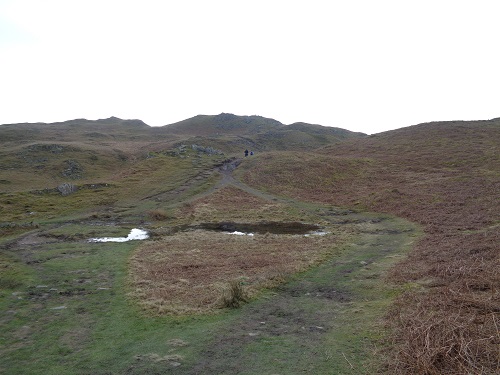 Being quite an easy walk and on a Sunday, the summit and the whole walk was quite busy so I didn't hang around there long. Now my views were the Coniston hills to the right of me. From the summit the path along the top is gentle and grassy, thankfully mostly dry with many little paths leading off from it but they usually joined up with the main path. Now the walkers were joined by lots of fell runners so I had to keep my eyes and ears open so we didn't get in each others way.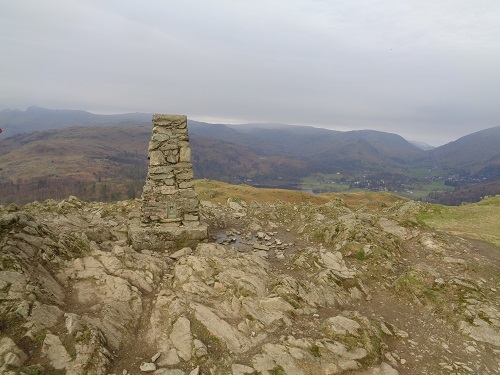 After many small up's and down's I came to a small pretty tarn called Lily Tarn which has a bench beside it and lucky for me no one was on it so I stopped here to have my lunch, by now the sun was back out and I could have sat here for ages as I knew I didn't have far left to walk.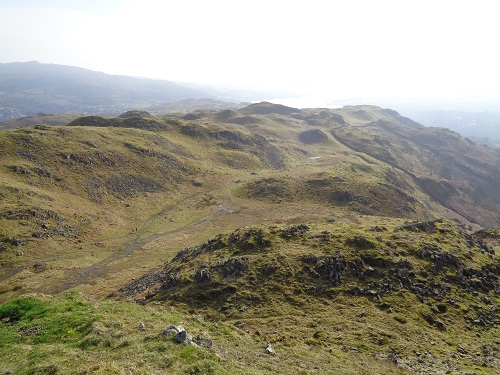 After lunch, I soon found myself looking down upon Ambleside and Lake Windermere and then a well worn path took me down to a road, many fell runners flew down it and I'm surprised none fell. On reaching a road it was a short walk into Ambleside, my short but scenic walk was over and it was only about 1pm so I had a wander into some of the outdoor shops before heading to my accommodation to get changed.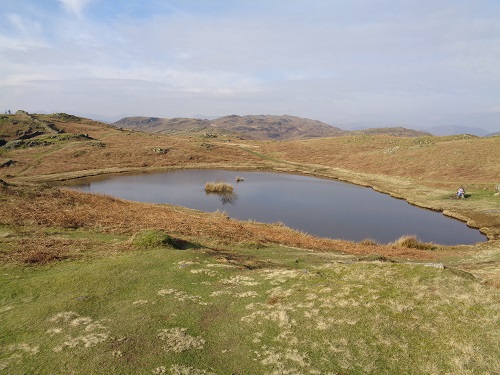 Not the longest walk I've ever done but a nice scenic one and not too hard on the legs. It's quite a popular walk so don't expect to have the summit to yourself for long as many people walk a direct route to the Fell from Ambleside and miss out the very scenic Loughrigg Terrace with it's views. The walk only took me three and a half hours so would make an ideal half day walk then enjoy the other half in Ambleside.