I had a few days off over Easter and decided to head off to The Lakes to "bag" a few Wainwrights plus have a couple of good long walks. As it was last minute, most of the Hostels were either busy or only had a bed for one night. I didn't fancy moving Hostel so I found that YHA Windermere had room for 2 nights and booked it. I then had to get a couple of walks onto my GPS, which is when my first problem started. My laptop charger broke and i couldn't start it up and put routes onto my GPS so had to do it manually using the GPS which was way too long but I got 2 walks plotted.
The plan was to get up early at home and drive to Grasmere and park up just outside the village in a little car park (White Moss) which was free and near the start of my walk. As it was Easter Monday, I knew Grasmere wouldn't be an easy place to find a parking space. There were only a couple of cars in the car park when I arrived just after 8am and set off.
It was misty as I crossed the A591 and headed round Grasmere Lake and through woodland towards Silver How but I weather forecast was good so I hoped the mist would burn away as i got higher. The walk up Silver How was straightforward enough until the end where it was steeper and at this point the sun decided to make it's appearance and stay out all day. The views from the summit were breathtaking as the mist was all around you and no wind or any sound. I've seen cloud inversions before but never like this.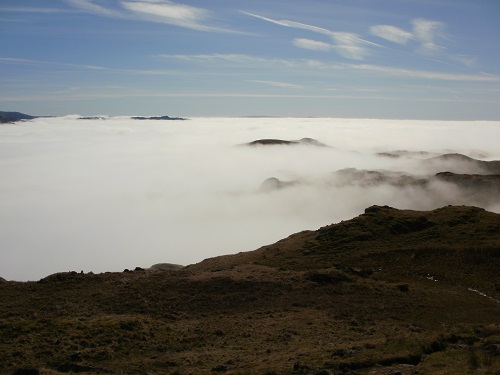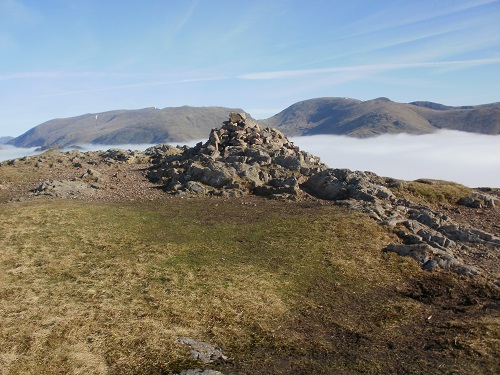 I took loads of inversion photos (too many) as I walked towards Blea Rigg and I found myself having to keep stopping to either take a photo or just to take in the beauty all around me rather than walk and most likely trip up. I would have loved to be able to point at a hill in the distance and name it but alas.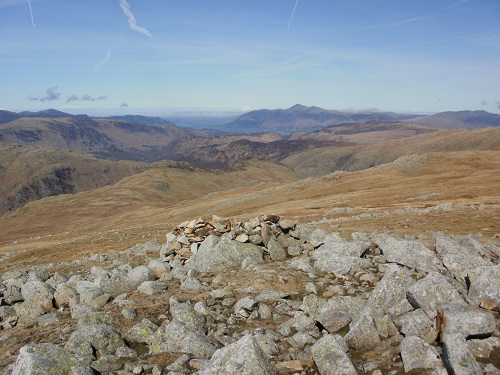 I hadn't seen anyone since I started but as I approached Stickle Tarn at the foot of Pavey Ark a steady stream of walkers of all ages appeared from my left hand side and many had stopped at the tarn for a break so I thought I'd do the same. Pavey Ark looked quite steep but I assured myself that I'd be walking round it and not just straight up.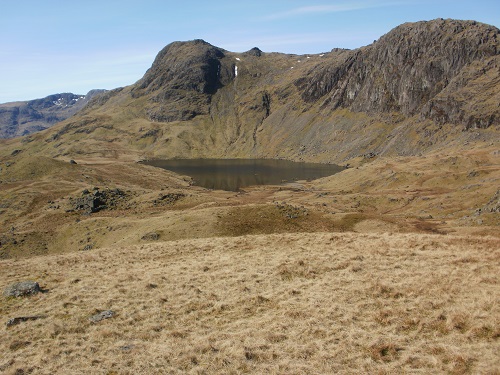 Break over and I set off, it soon became clear that the route I had plotted was indeed going straight up and not around it. If my laptop had been working I might have found the "easier" route but it was just a case of head down and get on with it. There were a few scrambly bits and it was a long steep slog (and many scenery breaks) until I reached the top and looked back down to Stickle Tarn, swearing under what breath I had left.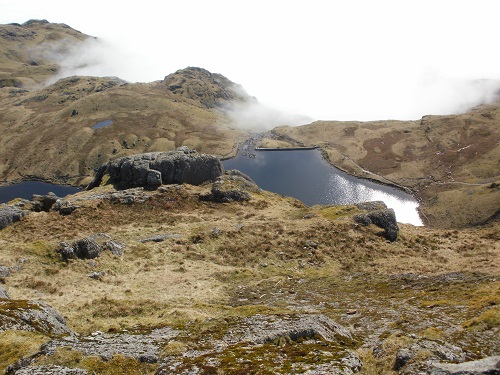 A good rest was had near the summit and then a more relaxing walk started, heading off towards Thunacar Knott and then Sergeant Man. I found myself wondering who came up with these names and why? The next Wainwright on the list was High Raise, which confused me a little when I got there as I didn't realise that there was more than one High Raise, and I had done the other one near the High Street range.
I was looking forward to the next part as it would be a bit that I had walked before when I had done Coast to Coast walks. I descended from High Raise to the path and could see Grasmere down the valley and 3 Wainwrights that I had done before to the left of me. At this point you could either go down the valley to Grasmere or take the higher route taking in 3 Wainwrights then down to Grasmere but I wanted to "bag" Steel Fell" and head into Grasmere from there, which meant having to cross Calf Crag on the way.
The paths so far had been pretty easy to follow and not too soggy, the boggy bits being avoidable in most places but after Calf Crag the path wasn't as easy to find and I guess it's not a popular route. From the summit of Steel Fell, there is a very good route down towards Grasmere so I guess most people climb Steel Fell from the village then head back.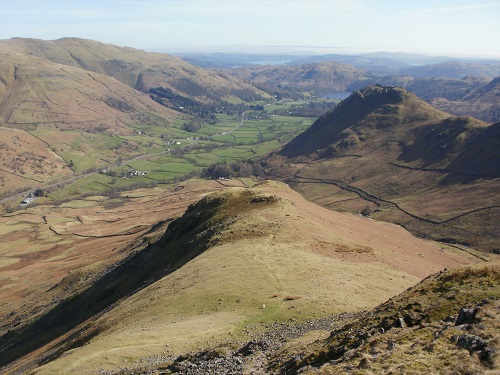 I could see the travellers rest pub that I've passed before on the Coast to Coast and I found myself looking over the road at where the route goes and it brought back memories and I wanted to do the C2C again. When I reached the lane leading to Grasmere, the plan was to pass the pub and head into the village to get a few things from the shop to take with me to the youth hostel.
All I had to do now was to get back to the car. No problems as I had the route mapped out on the GPS so I started following the route along Easedale Road whilst having my ice cream. I got passed both youth hostels before I got that...."hold on" feeling and I consulted the gps. It told me that I was on the plotted route then I realised that the route I was originally going to take going into Grasmere was along Easedale Road and that I was actually going the wrong way and heading towards the lane and Steel Fell, whoops. About turn and head into the village again, the correct way and passing the various galleries and guest houses before passing the Wordsworth exhibition and on towards the car park which was now much fuller than at 8am. It was a relatively short pleasant drive along to Troutbeck and the youth hostel but I did it with a smile on my face after a thoroughly enjoyable day.
Some more pics...